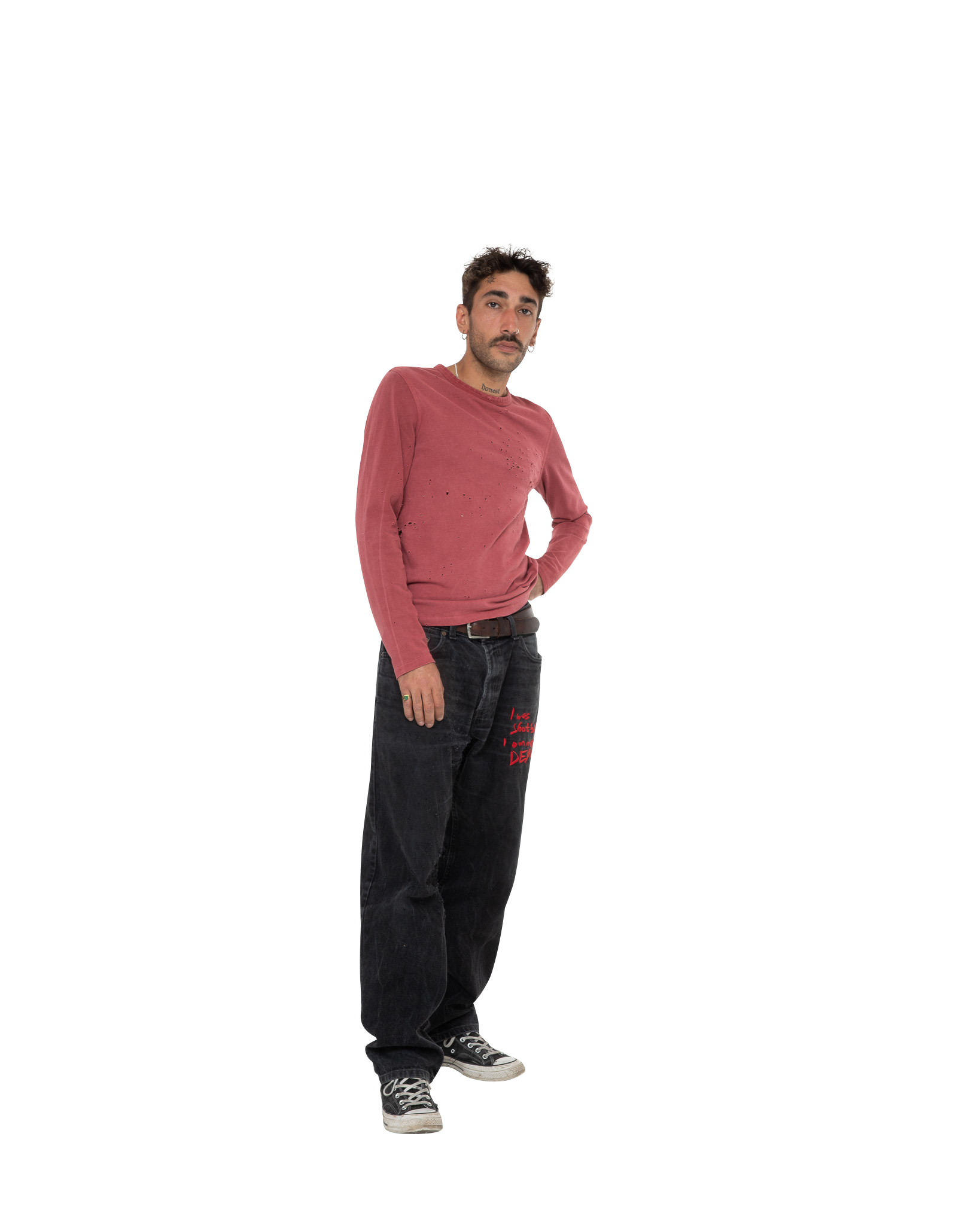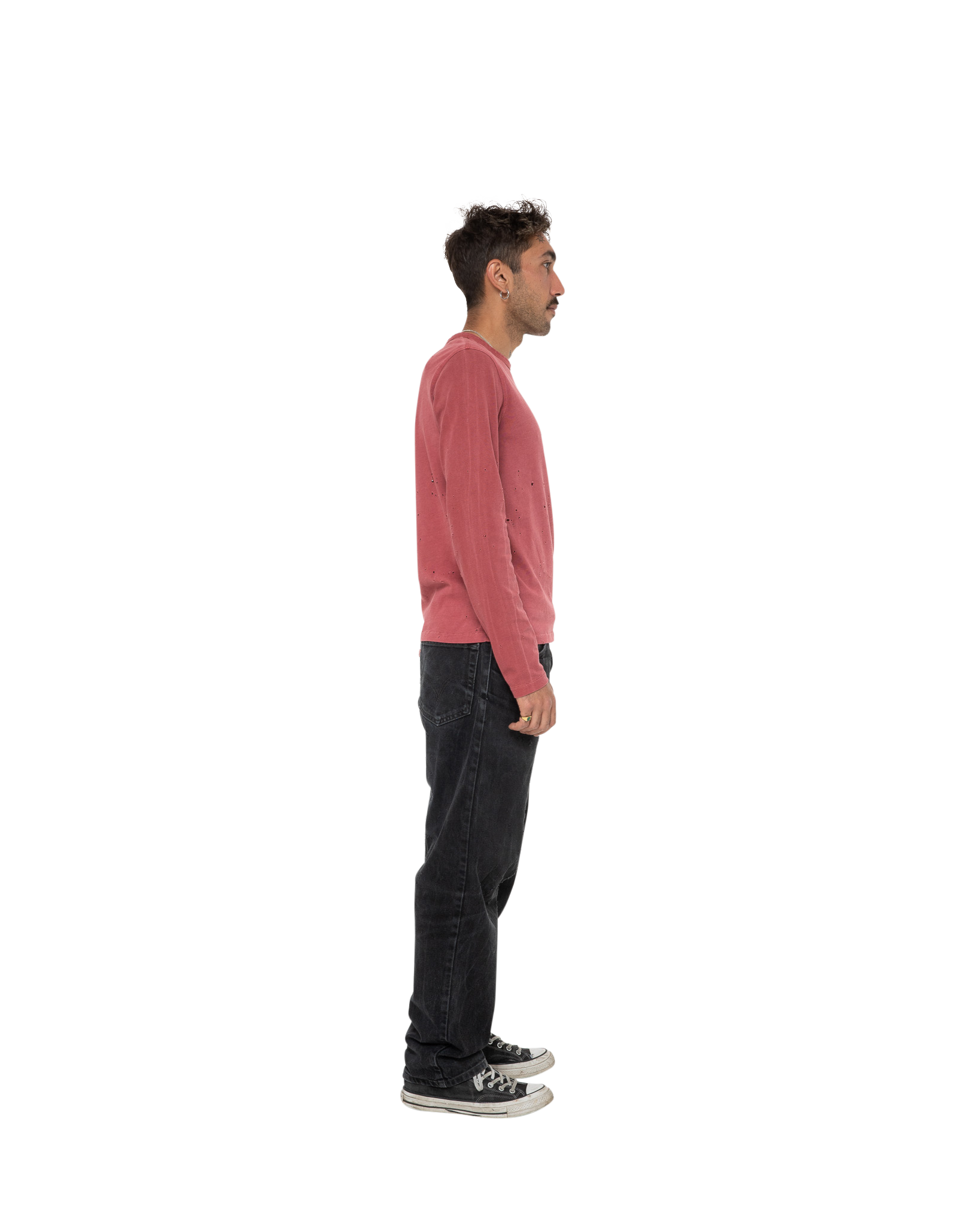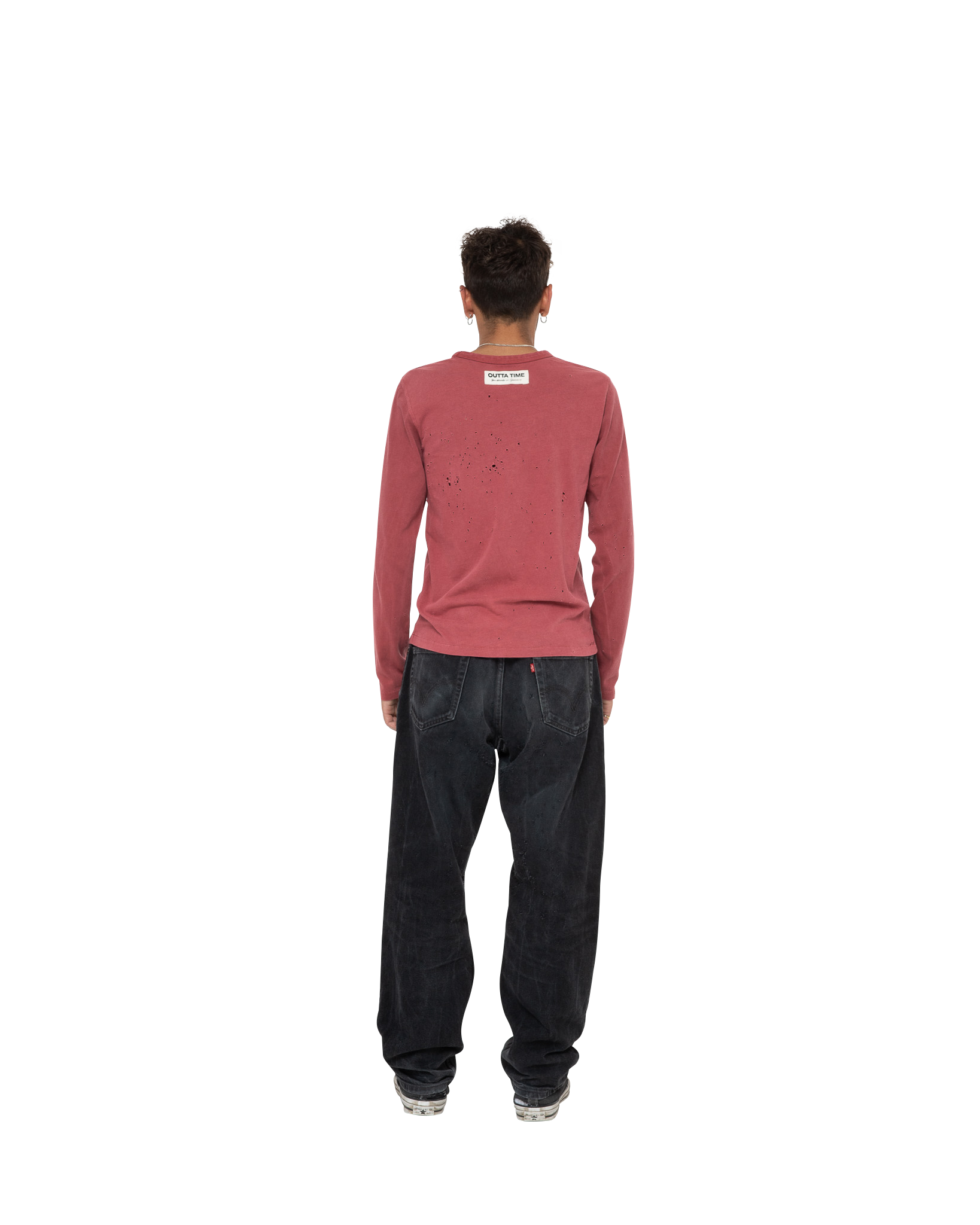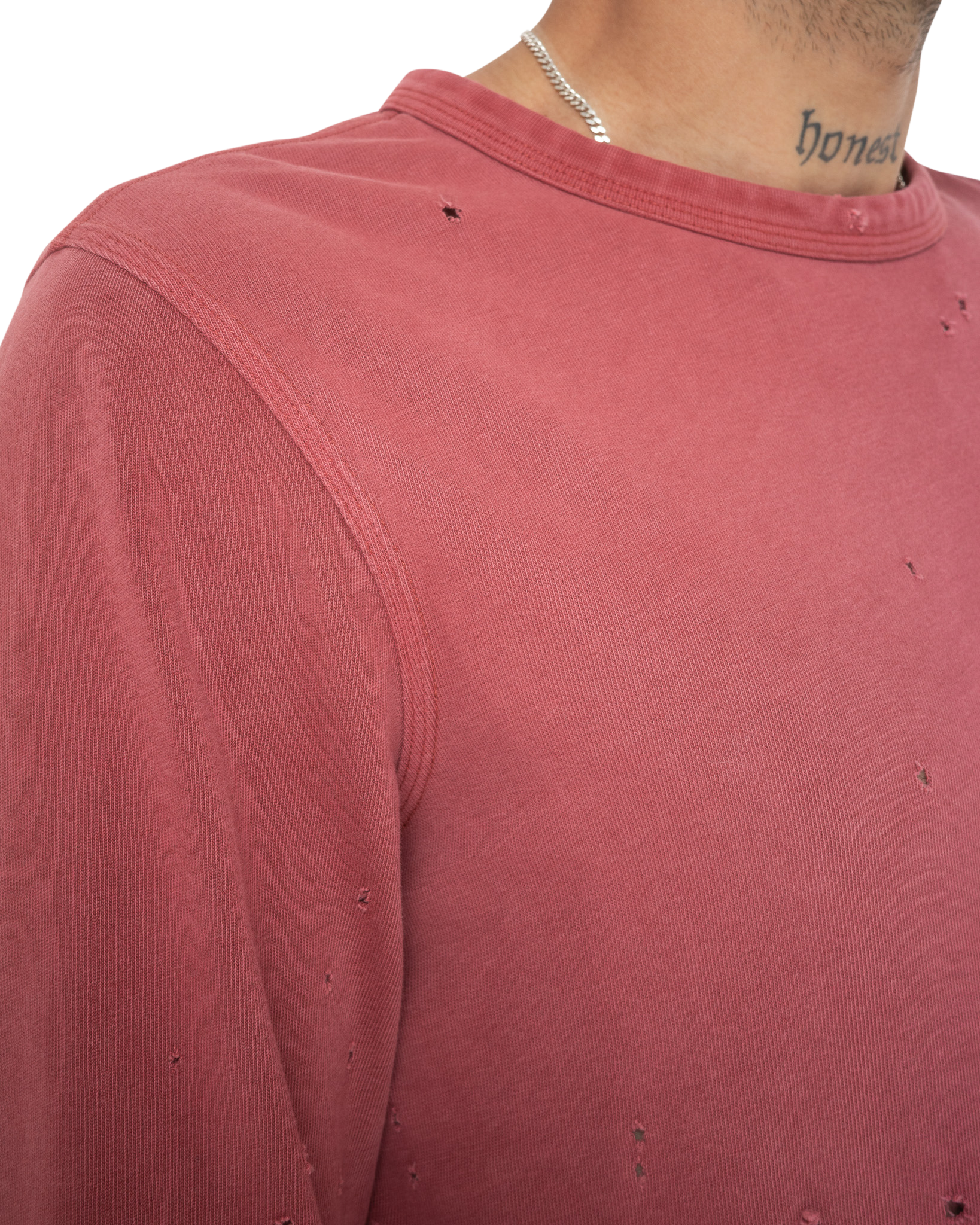 SHOTGUN LONGSLEEVE
Sale price

$109.00
Regular price
(/)
Fabric: single jersey 100% organic cotton
Color: faded red
Fit: slim fit
Details: washed look, shotgun distressing
Introducing the Shotgun Longsleeve, a testament to our artisanal project approach that aims to create something truly exceptional and meaningful. In this capsule collection, we delve deep into the art of storytelling through garments, conveying a powerful message: "You can get shot down, but you never give up. 'I was shot, but I am not dead.'"

To bring this vision to life, we embarked on a unique and daring creation process. Every item in this collection was shot with a real shotgun, a symbolic representation of resilience in the face of adversity. This one-of-a-kind distressing adds character and depth to each piece, making them stand out with their own remarkable story. Indeed, every longsleeve bears its own distinctive marks, telling a tale of strength and perseverance.

The longsleeve shirt boasts a slim fit cut, offering a modern and stylish silhouette. Its faded red pigment dye will continue to bleed out slightly with every wash, creating a unique and evolving appearance over time. The simplicity of the design allows the craftsmanship to take center stage, with the three-needle cover stitch ensuring the product's durability and the vintage-inspired single stitch hem adding a touch of nostalgic charm.

With the Shotgun Longsleeve, you're not just purchasing a garment; you're acquiring a piece of art that encapsulates a profound narrative. It serves as a reminder that life's challenges may leave scars, but they also shape our resilience and determination. Wear this powerful symbol of strength and artistry proudly, knowing that you carry a piece of profound storytelling with you.
 Eren is 1,82m / 68kg and wears size Medium
Handmade in Germany

The production of this product is entirely based in our studio in Germany. Every step of manufacturing and distressing is done by hand.
SHOTGUN LONGSLEEVE
Sale price

$109.00
Regular price
Choose options