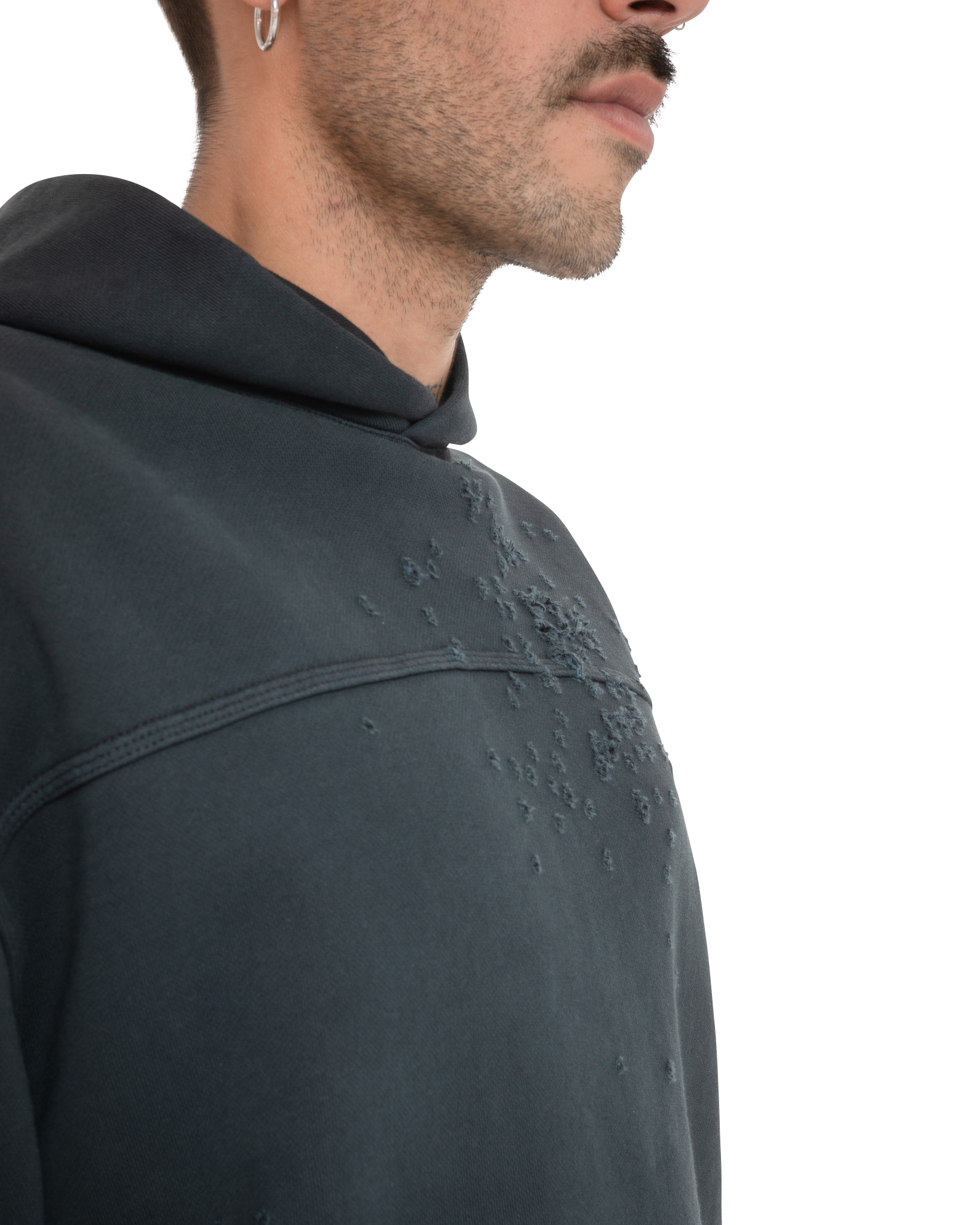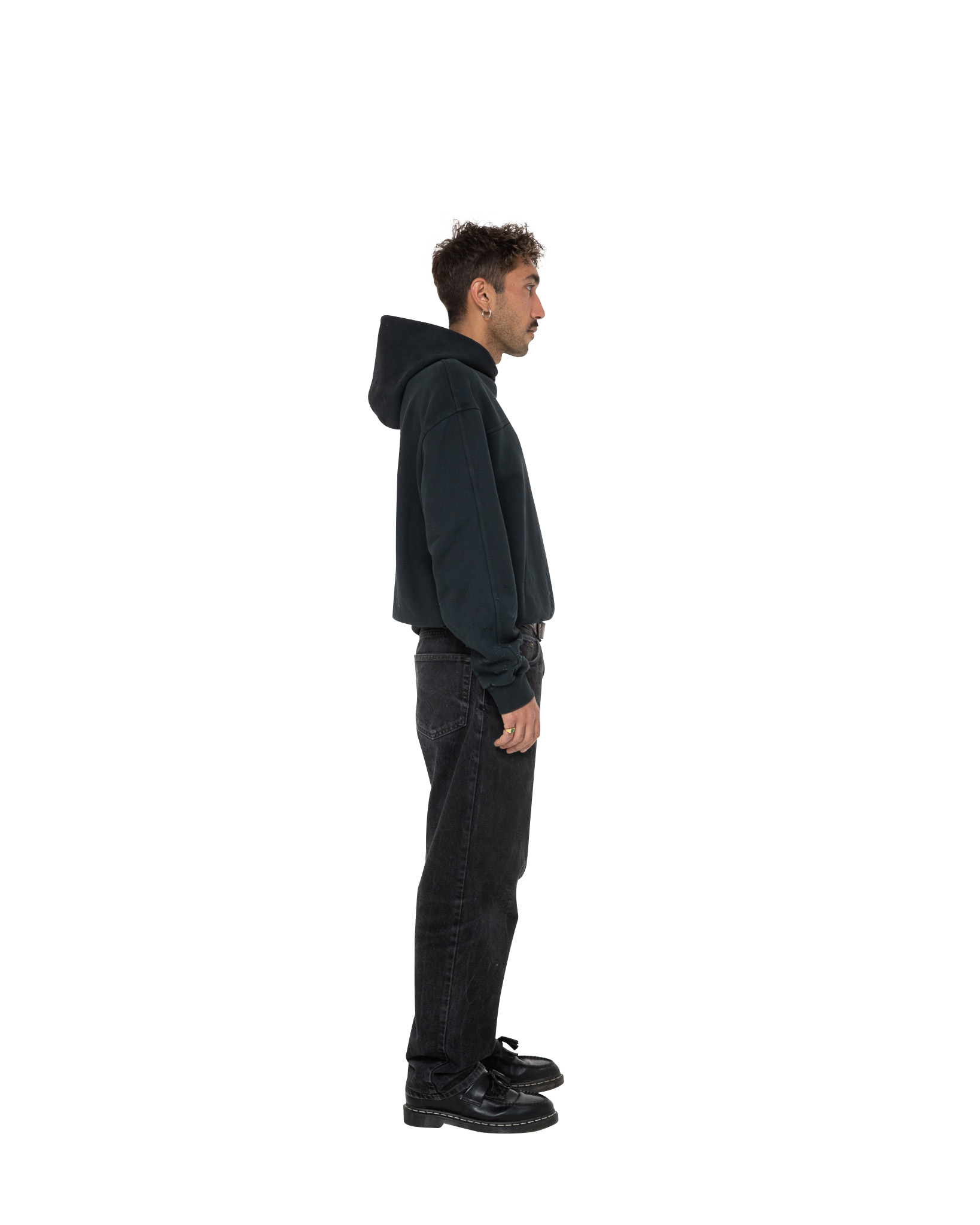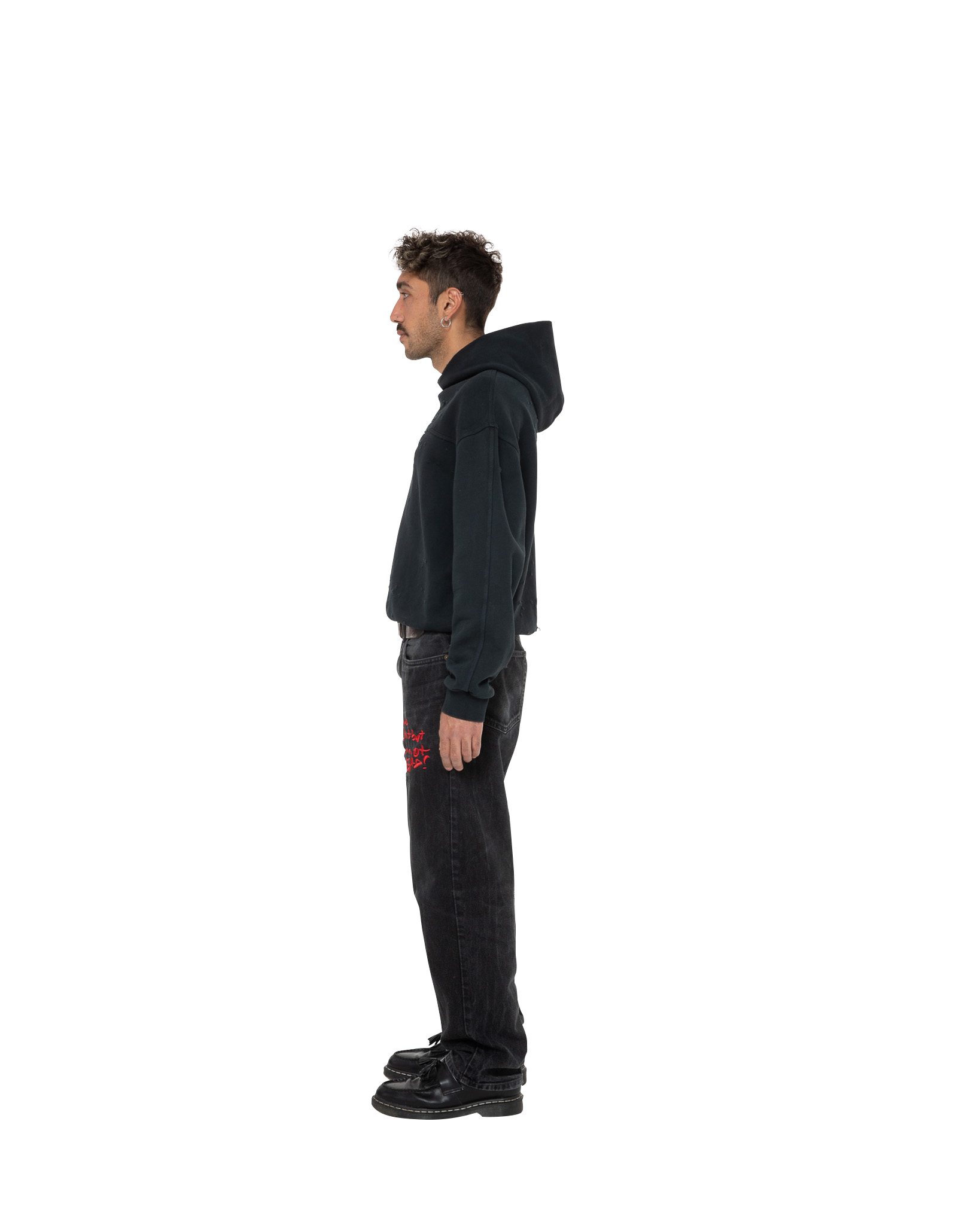 SHOTGUN HOODIE
Sale price

$163.00
Regular price
(/)
Fabric: french terry 100% organic cotton
Color: black
Fit: slightly oversized
Details: shotgun distressing, 3-needle topstitch
Introducing the Shotgun Hoodie, a testament to our artisanal project approach that aims to create something truly exceptional and meaningful. In this capsule collection, we delve deep into the art of storytelling through garments, conveying a powerful message: "You can get shot down, but you never give up. 'I was shot, but I am not dead.'"

To bring this vision to life, we embarked on a unique and daring creation process. Every item in this collection was shot with a real shotgun, a symbolic representation of resilience in the face of adversity. This one-of-a-kind distressing adds character and depth to each piece, making them stand out with their own remarkable story. Indeed, every hoodie bears its own distinctive marks, telling a tale of strength and perseverance.

The Shotgun Hoodie is designed with a timeless and classic regular cut. Its intention is to stand the test of time, becoming an essential wardrobe piece for years to come. The black pigment dye gives the hoodie a slightly worn appearance, further enhancing its character and story.

The meticulous workmanship is evident in every detail, such as the three-needle cover stitch over every closure seam, ensuring durability and longevity. This hoodie is crafted with the utmost care and is meant to endure.

With the Shotgun Hoodie, you're not just purchasing a garment; you're acquiring a piece of art that encapsulates a profound narrative. It serves as a reminder that life's challenges may leave scars, but they also shape our resilience and determination. Wear this powerful symbol of strength and artistry proudly, knowing that you carry a piece of profound storytelling with you.
 Eren is 1,82m / 68kg and wears size Medium

Handmade in Germany

The production of this product is entirely based in our studio in Germany. Every step of manufacturing and distressing is done by hand.

SHOTGUN HOODIE
Sale price

$163.00
Regular price
Choose options