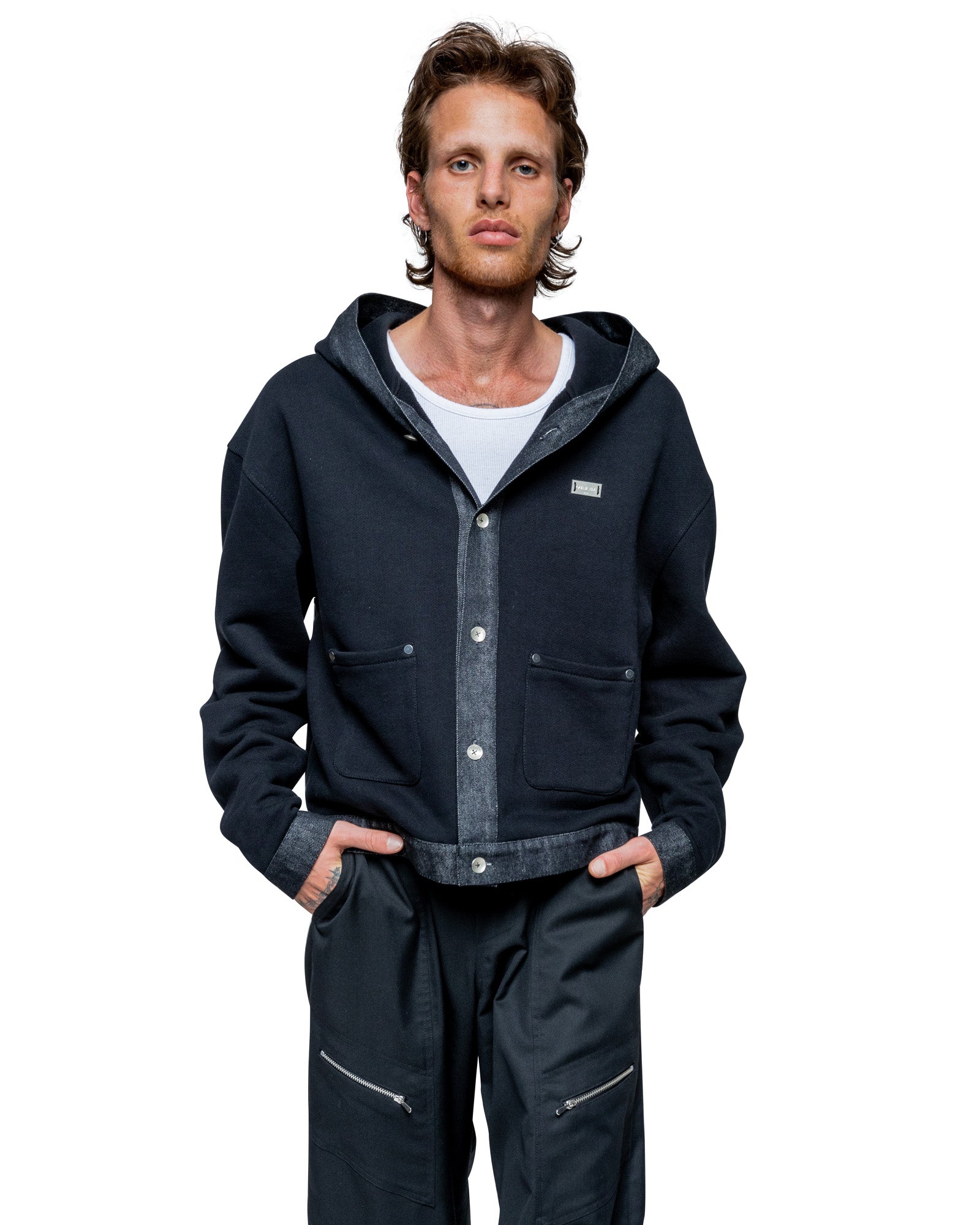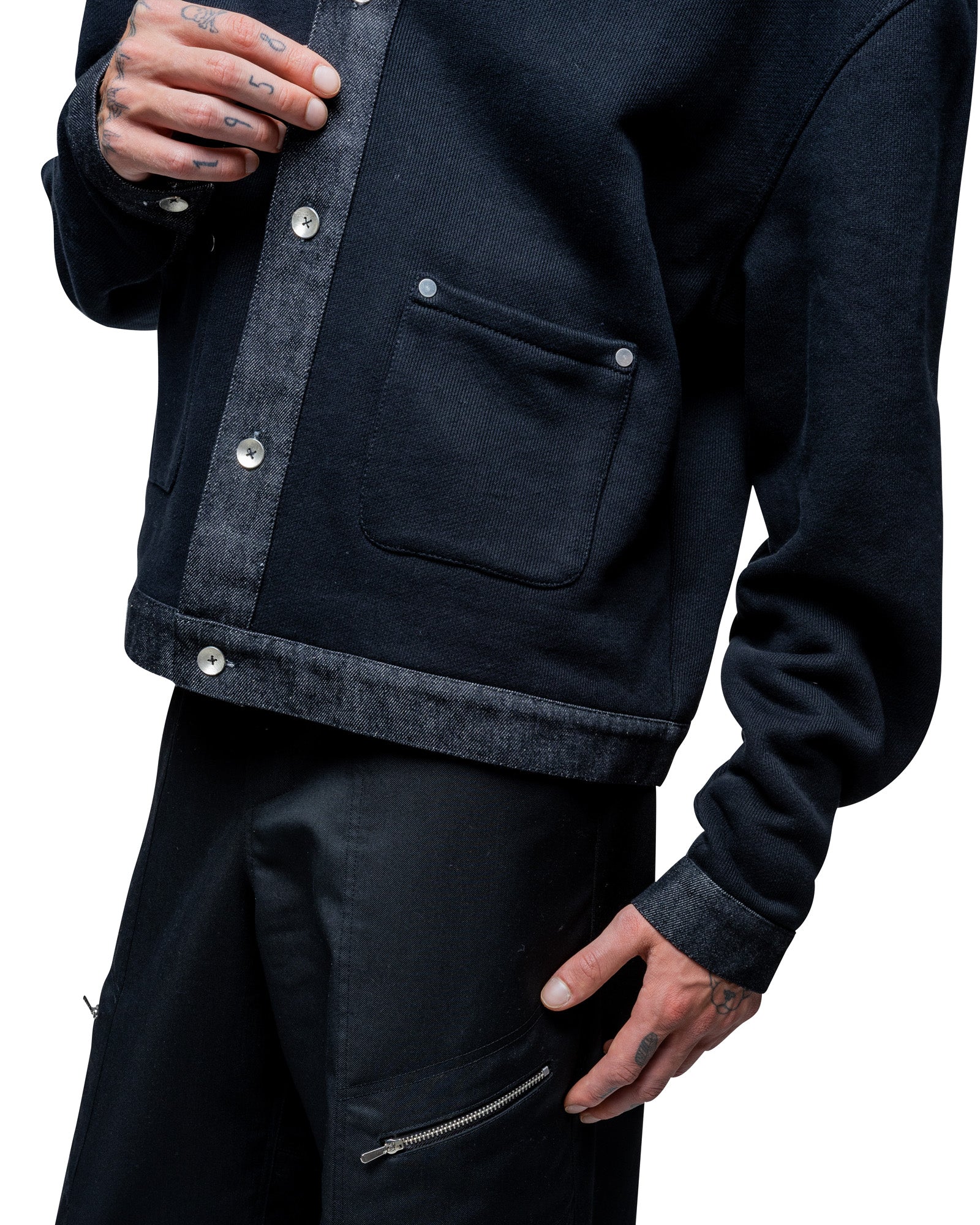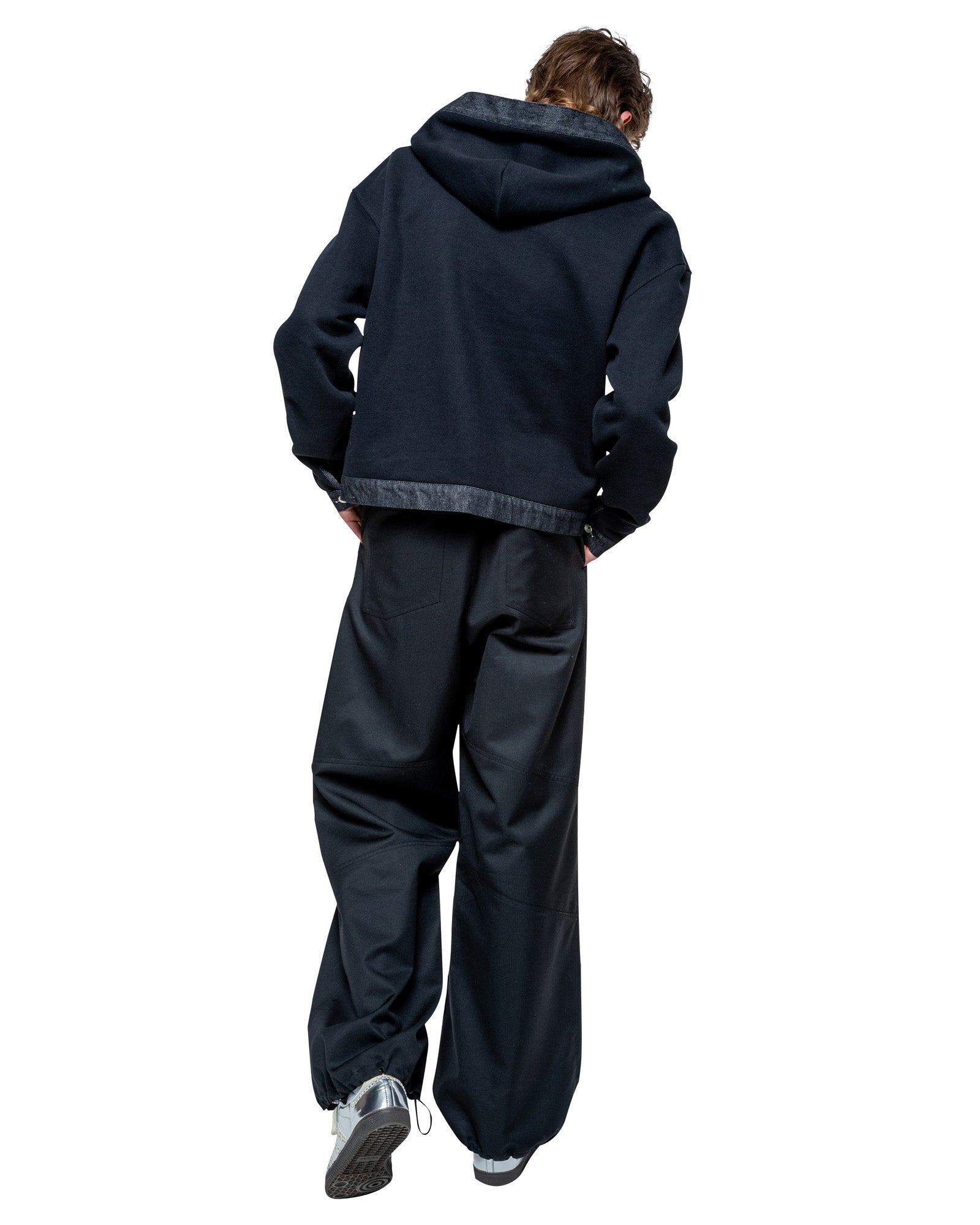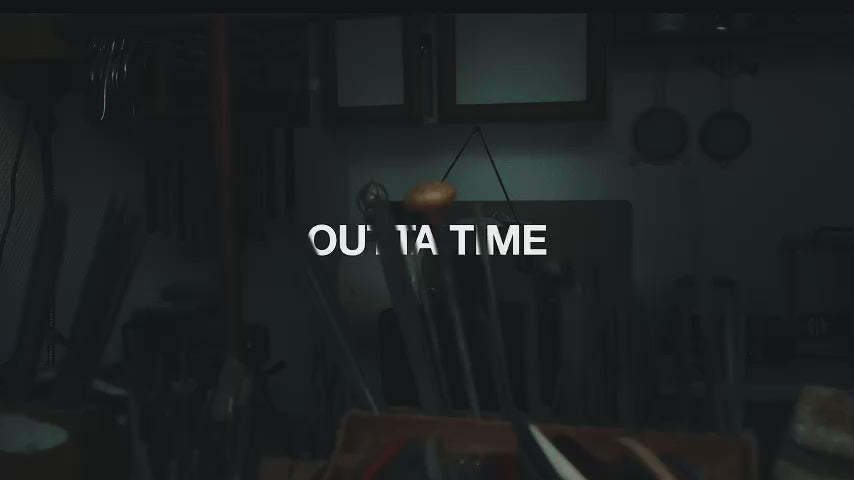 HEAVY SWEAT JACKET
Sale price

$380.00
Regular price
(/)
Fabric: 100% cotton
Color: black
Fit: regular fit with cropped body
Details: handmade silver tag and buttons (925 SILVER)
Introducing the Heavy Sweat Jacket—a creation that transcends the ordinary. In collaboration with the local goldsmith, Riedelsschmiede, we embarked on a journey dedicated to crafting excellence and devotion to detail.

Riedelsschmiede, renowned for their unparalleled eye for detail, has crafted a one-of-a-kind 925 silver tag for this jacket. Each tag is meticulously handcrafted by Riedelsschmiede and features an engraved logo that serves as the product's unique serial number. This tag embodies the dedication infused into our creations—a small detail that becomes a shining highlight when you understand its story. The crafting process behind each tag takes two hours, a testament to the dedication mirrored in our products.

The silver tag isn't just an accessory; it's an emblem of artistry, quality, and commitment. Its significance might not be immediately apparent, but once you're aware of its origin, it becomes an integral part of the jacket's allure.

The Heavy Sweat Jacket marries the classic charm of a zipper jacket with elements inspired by a classy jeans jacket. It features a cropped cut of a classic zipper jacket, seamlessly blended with elements borrowed from a denim jacket. The button placket, waistband, and cuffs are all drawn from the denim jacket's design vocabulary. This unique fusion creates an unconventional yet captivating aesthetic. To accentuate this concept, we utilized heavy sweat and denim fabrics, emphasizing the idea of crafting a piece that stands the test of time. The two-tone black color scheme exudes minimalistic elegance, while the lighter denim accents instantly draw attention to the denim jacket elements.

In harmony with the silver tag, all the buttons are crafted from silver, further enhancing the jacket's exclusive appearance.

Given the meticulous craftsmanship and time invested in this product, each jacket will be made to order. Every jacket will feature an exclusive serial number, making it truly one-of-a-kind. The Heavy Sweat Jacket is more than just an outerwear piece; it's a manifestation of dedication, collaboration, and the appreciation of uniqueness. Wear it with pride, knowing you possess a creation that encapsulates craftsmanship and individuality.
Nino is 1,87 m / 65 kg and wears size Medium
Handmade in Germany

The production of this product is entirely based in our studio in Germany.
Every step of manufacturing and distressing is done by hand.

This product is made to order. Estimated delivery time is 3-4 weeks.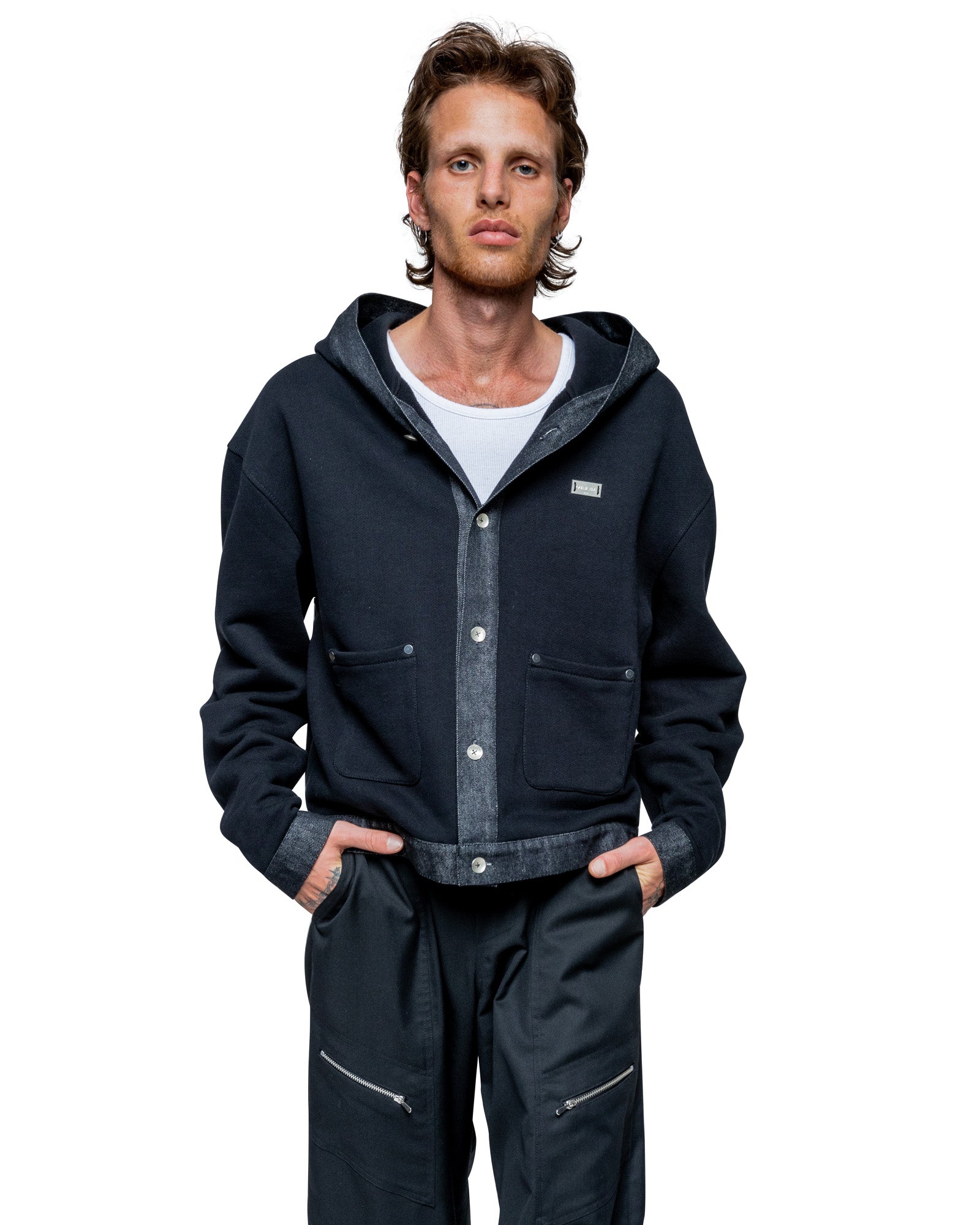 HEAVY SWEAT JACKET
Sale price

$380.00
Regular price
Choose options